Oily skin can really be a dampener, especially during the hot summer days. It can leave you feeling greasy, untidy, and unkempt. So, what do you do when the weather Gods conspire against your skin type? Well, you can use a Facial Mist!
Today, we have the recipe for the perfect facial mist, which can be made with natural ingredients readily available at home. The facial mist contains the goodness of lemon, rose petals, aloe vera and mint leaves, which will fight skin problems as well as soothe and refresh your skin.
Products Required:
Mint leaves
Rose flower
Aloe vera
Lemon
Spray bottle
How To Prepare The Facial Mist For Oily Skin:

Let's learn the steps to prepare the facial mist for oily skin:
Step 1: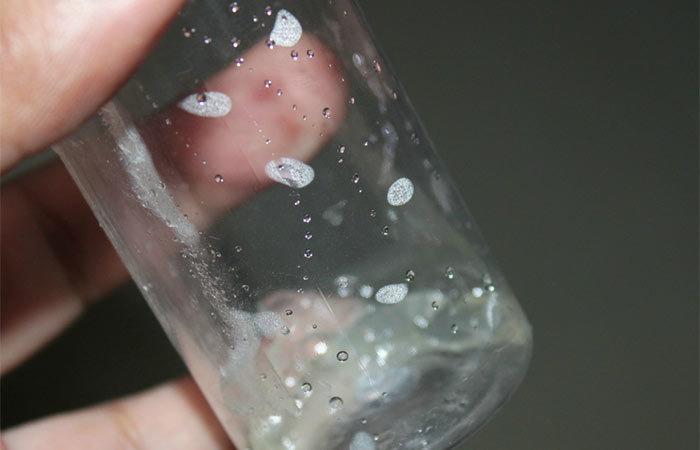 Take fresh aloe vera and extract the gel pulp with the help of a spoon or fork. Add about a tablespoon of the aloe vera gel to the spray bottle. Make sure that the spray bottle is well sanitized to prevent any spoilage of the ingredients.
Aloe vera gel is a rich source of anti-oxidants, such as beta carotene, Vitamins E and C, which will make your skin firm. It also keeps the skin well hydrated. It naturally improves skin's elasticity, reducing the appearance of fine lines and wrinkles. It refreshes your skin and makes it appear vibrant. Moreover, aloe vera doesn't make the skin, so it is definitely perfect for oily skin.
Step 2:
In this step, take a tablespoon of lemon juice and add it to the aloe vera juice. If you have very sensitive skin, then you can add just half a tablespoon of lemon juice to the mixture.
Lemon juice contains high portions of Vitamin C. It lightens the skin tone. Controlling the greasiness and giving your skin a fresh feel, it moisturizes and tones the skin.
Step 3: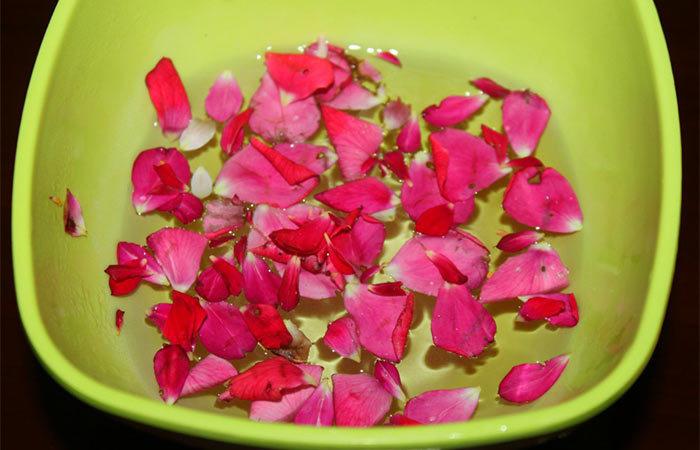 Take lukewarm water in a bowl and add some rose petals to it. I love the floral fragrance of the roses, so I added 2 medium sized rose flower petals to the water.
Roses have amazing rejuvenating and refreshing properties. They also calm and sooth the skin with their healing qualities. The rose petals are also antibacterial, moisturizing and anti-inflammatory. They make the skin soft, radiant and smooth. Soak rose petals in water to use it as a toner for the oily skin.
Step 4: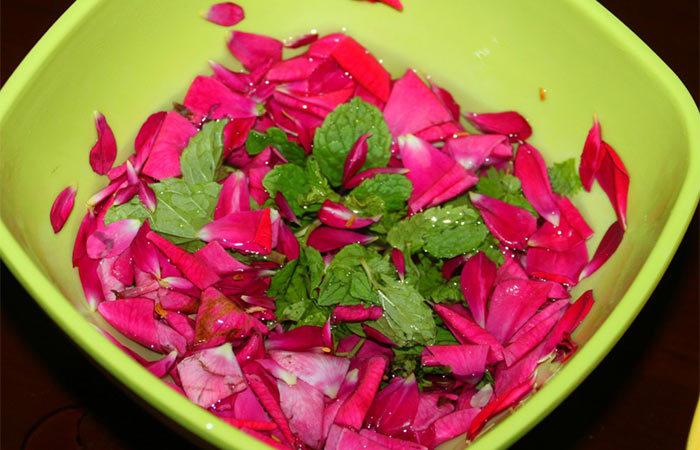 Now, raid your fridge and get a small bunch of mint leaves, add it to the warm water, and mix it with a spoon. Allow it to brew for good 15 to 20 minutes.
Mint has great effective benefits for your skin— it has antiseptic, anti-microbial and anti-bacterial properties, which treats the skin infections, such as acne, zits and any inflammatory condition. It also cleans up your pores deeply and also prevents dryness. Mint refreshes and hydrates the skin. It also helps in maintaining the natural moisture level of the skin, leaving it extremely soft.
Step 5: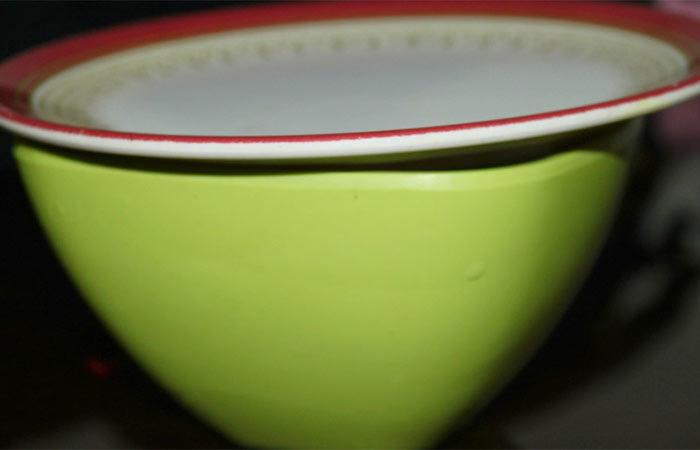 Allow the mint leaf and rose petal concoction to cool down and then strain it into the spray bottle. Mix all the ingredients by shaking the bottle rigorously. And your natural facial mist is done! As I love floral scent a lot, I added some rose petals to the mist.
You can refrigerate this facial mist and can use it for up to a week. Close your eyes and spray the mist. Refresh your skin with 3 to 4 pumps of the mist and be ready to face the heat of the summer days!
The fresh fragrance of the mint leaves, lemon, and rose petals will leave your skin instantly refreshed, calm, and clean. My skin feels soft and hydrated because of the aloe vera gel. There is absolutely no sign of stickiness with this mist, so you needn't wash your face post application. Try this natural face mist and pamper your skin this summer!
Was this article helpful? Share your feedback with us in the comments section below.
Comments
0 comments